I/O TERMINAL FIAT BSI TOOL
The software enables the I / O Terminal with the BSI FIAT driver
The BSI unit is an embedded system interface that is the heart of multi-faceted wired cars. It controls most things, from the immobilizer to the wipers. It is an encrypted VIN (only works on your car) and the worst part is that it is costly and an absolute nightmare to change. This is because you have to reconfigure the entire car.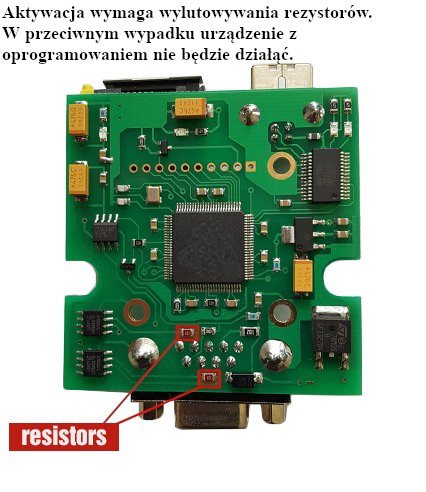 This software can read and write Eeprom memory and recover Pin code stored in BSI controller .
You bought and what's next? 
After purchase, we send you an already activated SIM card, which you just need to insert into your Teminal I / O device. 
You can download the software from the website:  https://premium-tools24.com/ioterminal_download
Currently, the FIAT BSI extension enables:
read / write Eeprom memory

read / write Flash memory

reading pin code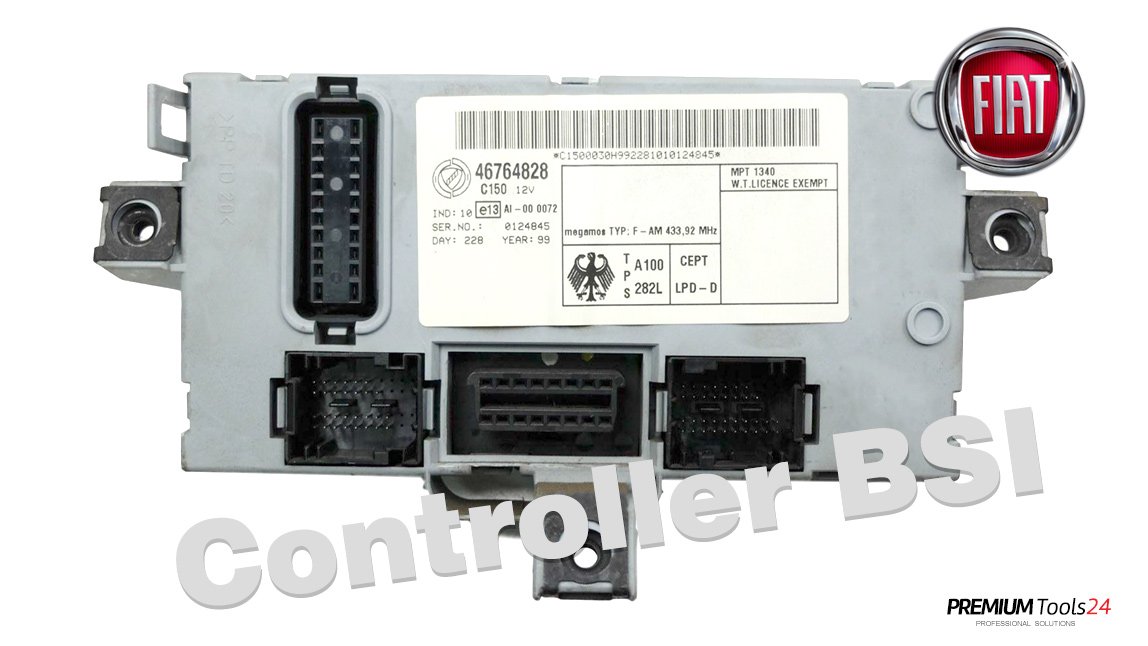 All operations can be performed via K-Line or CAN without the need to open the ECU
R / W – read / write
SIEMENS / CONTINENTAL

SIEMENS / CONTINENTAL 9S12DG128

R/W FLASH 

| 

R/W EEPROM 

|

 SHOW PIN CODE

MAGNETI MARELLI

MAGNETI MARELLI 3K91D MC68HC912DG128

R/W EEPROM 

|

 SHOW PIN CODE

MAGNETI MARELLI 1K79X MC68HC9S12DG256

R/W EEPROM 

|

 SHOW PIN CODE

MAGNETI MARELLI NEC 70F3237

READ FLASH 

| 

R/W EEPROM 

|

 SHOW PIN CODE

MAGNETI MARELLI NEC 70F3378

READ FLASH 

| 

R/W EEPROM 

|

 SHOW PIN CODE

MAGNETI MARELLI NEC 70F3633

R/W FLASH 

| 

R/W EEPROM 

|

 SHOW PIN CODE
Vehicles with Freescale 3K91D, 1k79X MCU's:
ALFA ROMEO: 147, GT

FIAT: Stilo (1999 – 2007), Palio (1999 – up), Idea

LANCIA: Thesis, Ypsilon

MASERATI: Quattroporte, Granturismo
Vehicles with Freescale 70F3237,70F3378 MCU's:
FIAT: Bravo (2007 – up), Ducato (2006 – up), Stilo (2007 – up), Punto (2007 – up)

LANCIA: Ypsilon (2007 – up)
Vehicles with Freescale 9S12DG128 MCU's:
Also in our offer:
I/O TERMINAL GEARBOX PAKIET EASYTRONIC VAG DSG
I/O TERMINAL DENSO ECU TOOL
I/O TERMINAL BOSCH ECU TOOL