I/O TERMINAL HW 14
I / O TERMINAL Multitool HW 10 programmer
Both ours and one of the leading programmers on the automotive electronics market

It can be used to read and write engine drivers, gearbox control unit, BSI module, BCM module. 
---
Differences between the HW 7.0 and HW 10 programmer
HW 10 is for users who intend to work with more than one software, eg SIEMENS, BOSH, DENSO, etc … each of these programs has a separate SIM card that must be inserted into the programmer during operation.
The HW 7.0 programmer has one SIM card slot, while the HW 10 has 6 SIM card slots.
In addition, the HW 7.0 Programmer is sold with a standard OBDII cable, which is the equivalent of the TYPE1 HW 10 set
The capabilities of both programmers are identical and work with the same software.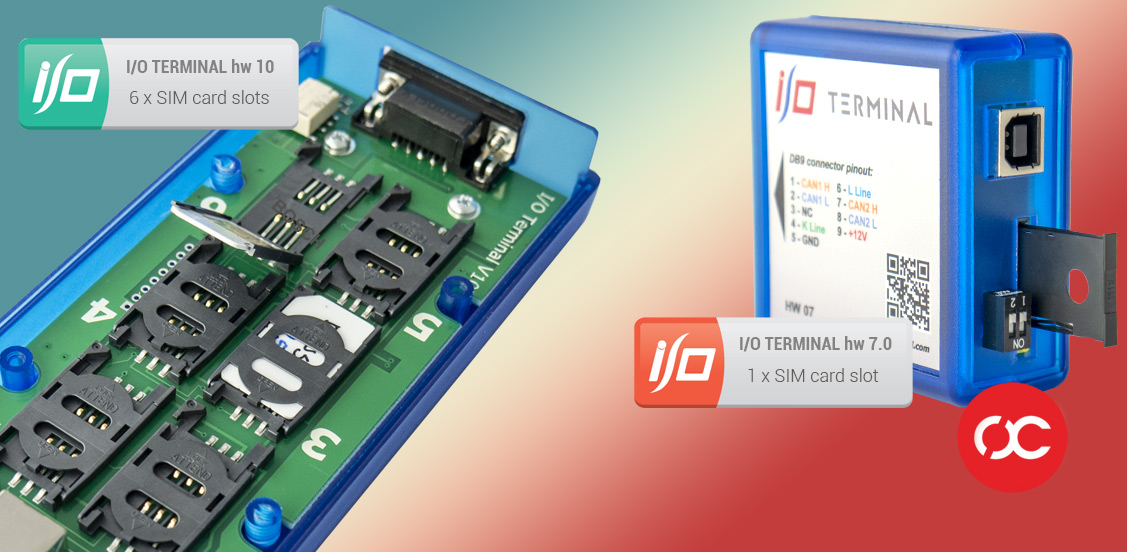 I/O TERMINAL HW 14 functionality:
On the back of the programmer there are:
mono button to switch between SIM cards,
USB port (computer connection)
no switch FIAT BSI 1 as it was in the HW 8 predecessor for 6 SIM cards (previously there was a micro switch and in the OFF position it turned off the 120 Ω resistor, which allowed work with the FIAT BSI 1 software)
Ad.1) The monostable switch is used to switch between the cards we want to use at the moment. The display on the front of the timer shows the number of the selected card.
Ad.2) The USB port is used to connect the programmer to a computer
The display on the front of the programmer shows the number of the currently active SIM card selected with the SIM switch.
We also have two stickers in the set on which you can describe the slot under which the SIM card is.
Differences between HW 8 and HW 10 – not many changes, so HW 8 owners do not necessarily have to replace the programmer.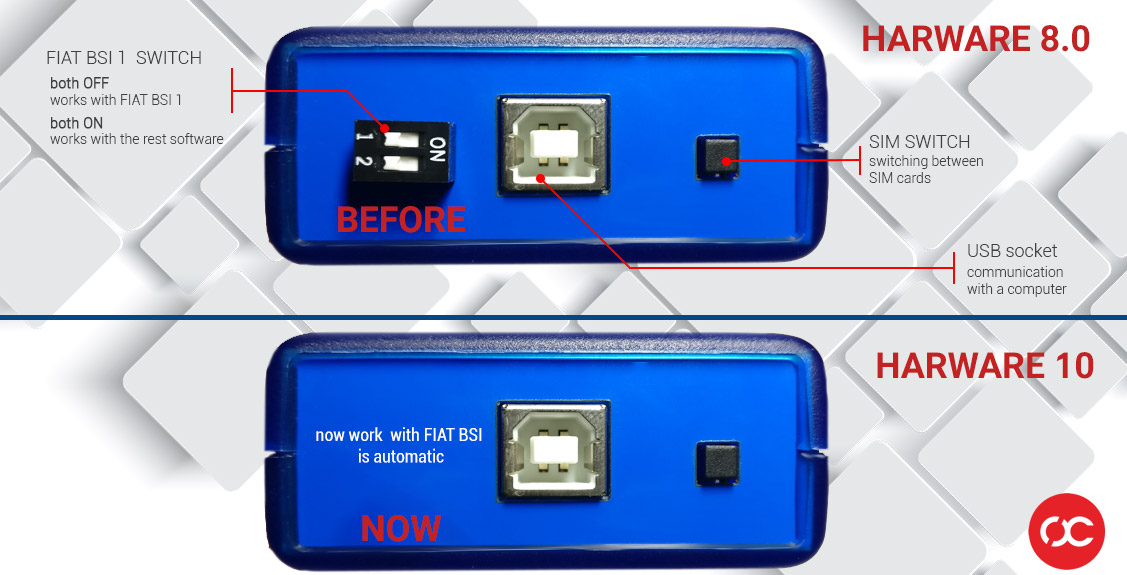 Most of all operations are performed via OBD2
K-line or CAN buses without opening the ECU
---
After purchase, you will receive:
I / O TERMINAL HARDWARE MULTITOOL HW 10 programmer

Adapter I / O TERMINAL PSA BSI (OBDII – DB9)
Adapter I / O TERMINAL ECU (OBDII – DB9)
USB 2.0 USB A / B cable – 1.8m
No software, No activation or activation files or SIM cards are included when purchasing this programmer. These are separate elements selected according to the needs.
---
Also refer to the software to learn about the programmer's capabilities.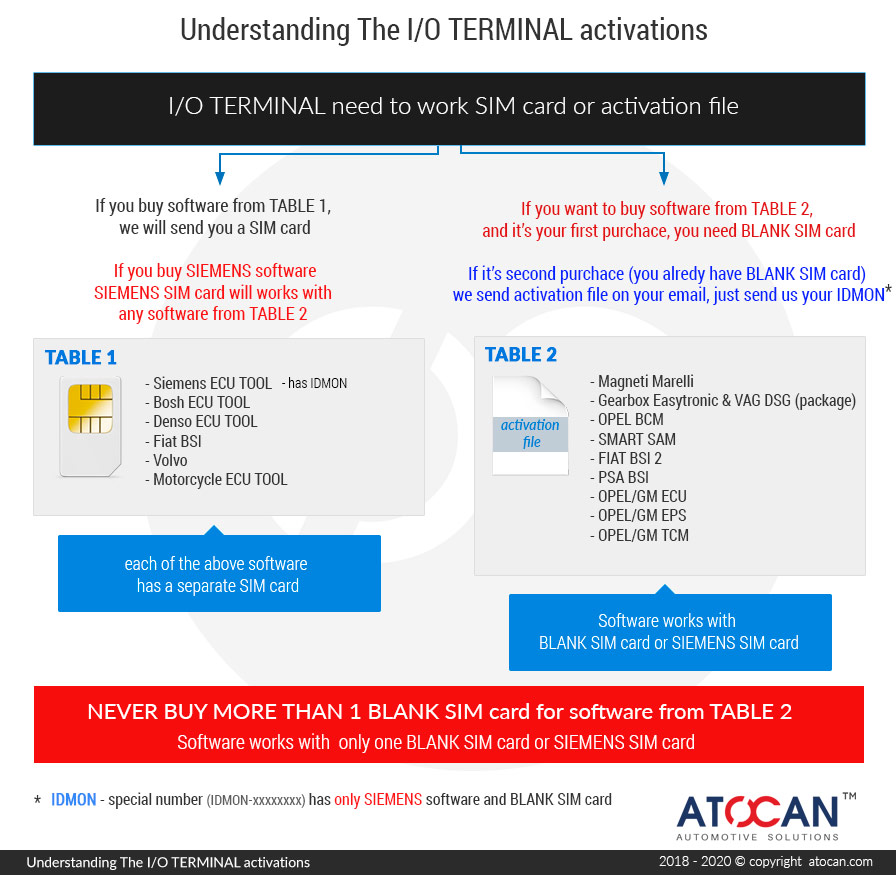 Also in our offer:
I/O TERMINAL PAKIET BSI / BCM
I/O TERMINAL PAKIET ROZSZERZONY ECU + SKRZYNIE BIEGÓW
I/O TERMINAL PAKIET PODSTAWOWY ECU + SKRZYNIE BIEGÓW