I/O TERMINAL VOLVO CEM P3
Volvo Cem P3 IO Terminal is software for the I / O Terminal interface.
The license is sent in the form of an activation file.
Volvo BCM Cem P3 IO Terminal software enables:
VOLVO DELPHI CEM M30882F + 95320 – read / write data and flash program M30882F and read / write EEPROM 95320  memory
VOLVO DELPHI CEM R5F64524 / R5F64525 – read / write data and  flash program  R5F64524 / R5F64525  .
IMPORTANT! To use the software you need a PIN code. I / O You DO NOT READ it with the terminal.
The software only works with the Volvo Tool card! You cannot use the software without a Volvo Tool sim card.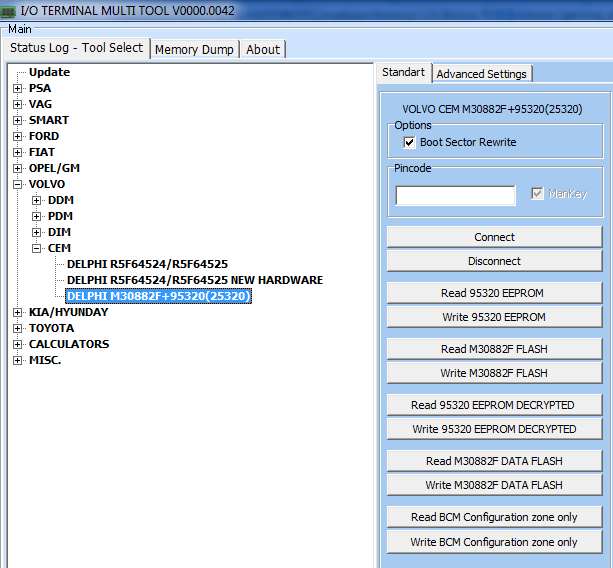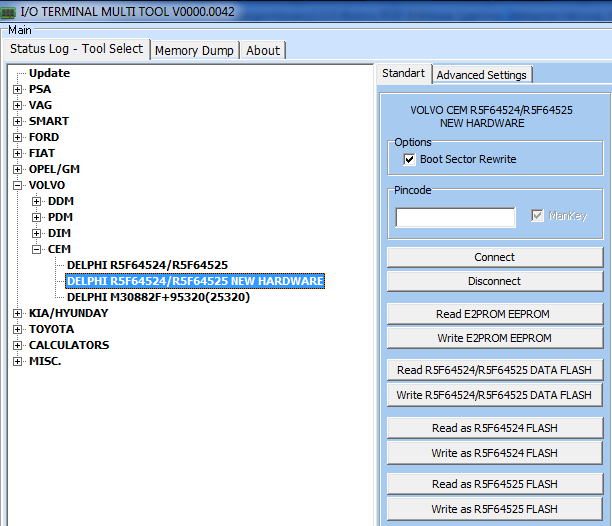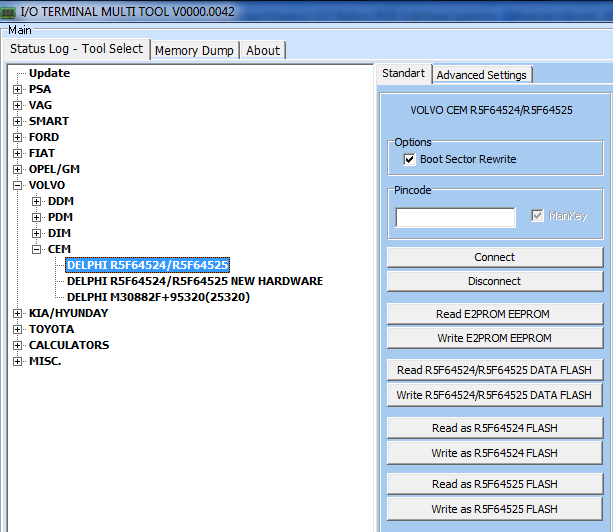 Also in our offer:
I/O TERMINAL VOLVO CEM P2
I/O TERMINAL SOFTWARE FCA RFHM / RFHUB
I/O TERMINAL FORD BCM