VAG OBDeleven Next generation PRO v2 Bluetooth
Professional diagnostic tool in your pocket.
OBDeleven with PRO license becomes a professional diagnostic tool. Operating with easy to use application it allows to fully access all car systems, program, monitor and activate various functions via your iOS, Android, and Huawei devices.
Official and licensed full-featured software is constantly updated with new features. The programming temporarily is not supported on models that are manufactured from 2020 and have SFD protection. The negotiation regarding the support of these models is in progress.
VEHICLES SUPPORTED by

VAG OBDeleven Next generation PRO v2 Bluetooth:
Skoda
Seat
Audi
VW
APPLICATION
The interface works with the dedicated OBDeleven PRO application for Android (downloadable in the Play Store) and, to a limited extent, on iOS – beta version The set includes a key to activate the PRO version
The evolutionary car diagnostics software for programming, monitoring, adaptations and much more. OBDeleven PRO license provides the functionality of complex and expensive diagnostic systems allowing to unlock hidden features and activate more functions.
iOS functions:
Technology has improved our vehicles and changed the way we interact with them, requiring advanced equipment to understand their needs. That's why we've developed evolutionary diagnostic tool – OBDeleven. Device that lets you easily connect to the car, monitor all systems and activate various comfort features.
DIAGNOSTICS
FULLY ACCESS ALL CONTROL UNITS Check on detailed information about the devices that controls a system or subsystem on the vehicle (i.e. Part number, Software number, Coding, etc.)
ONE-CLICK-APPS
UNLOCK NEW FEATURES EASILY
We have developed various unique applications and for every driver to easily adjust vehicle comfort features, activate functions after retrofits or perform service.
CODE READER
READ AND CLEAR DIAGNOSTIC TROUBLE CODES
Scan control units installed in to your car and get detailed information about them (i.e. Engine, Transmission, ABS, Airbag, Multimedia, Air conditioning, etc.) Clear passive and check on active faults to know what needs to be fixed.
SHARE DATA
SHARE DIAGNOSTIC DATA LOG VIA EMAIL
Diagnostic data log sharing via email.  Share diagnostic report of necessary and optional repairs with your technician or your friend.
BATTERY OBSERVE BATTERY STATUS
Check your car battery health: voltage and charge.
HISTORY
LOG CONNECTED CARS HISTORY
Chek information about all vehicles connected with your OBDeleven account: when and what kind of modifications were done.
GAUGES CHECK PARAMETERS OF VEHICLE
Gauges allow to check various parameters of your vehicle (such as battery voltage, acceleration position, etc..
SYSTEMY:
The interface supports all systems in the VAG group, incl. Engine, ABS, Airbags, Radio and navigation, Air conditioning and more
Functions VAG OBDeleven Next generation PRO v2 Bluetooth:
Automatic vehicle identification from VIN (Vehicle identification number)

Reading and erasing error codes from each controller installed in the car (including Engine, ABS, Airbags, Radio and navigation, Air conditioning and others.)
Error codes available in 7 languages: English, German, Russian, Polish, French, Spanish, Italian
Reading data from the control unit (including part number, software version, coding, etc.)
Diagnostic data sharing via e-mail
Battery status
History of connected cars
Instrument cluster
Engine, equipment and error codes
Do-it-yourself instructions
SPECIAL FUNCTIONS
Application skin in the PRO version (more information on the main screen: engine code, battery voltage, list of drivers with errors)

 Coding (coding, long coding, adaptation)
Basic settings
Tests of actuators
Measurement blocks
Car coding history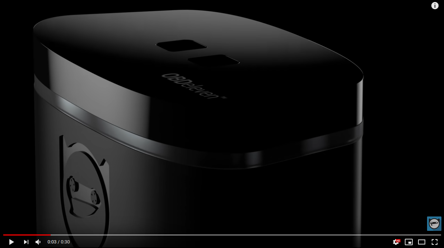 We also offer: