VVDI PROG programmer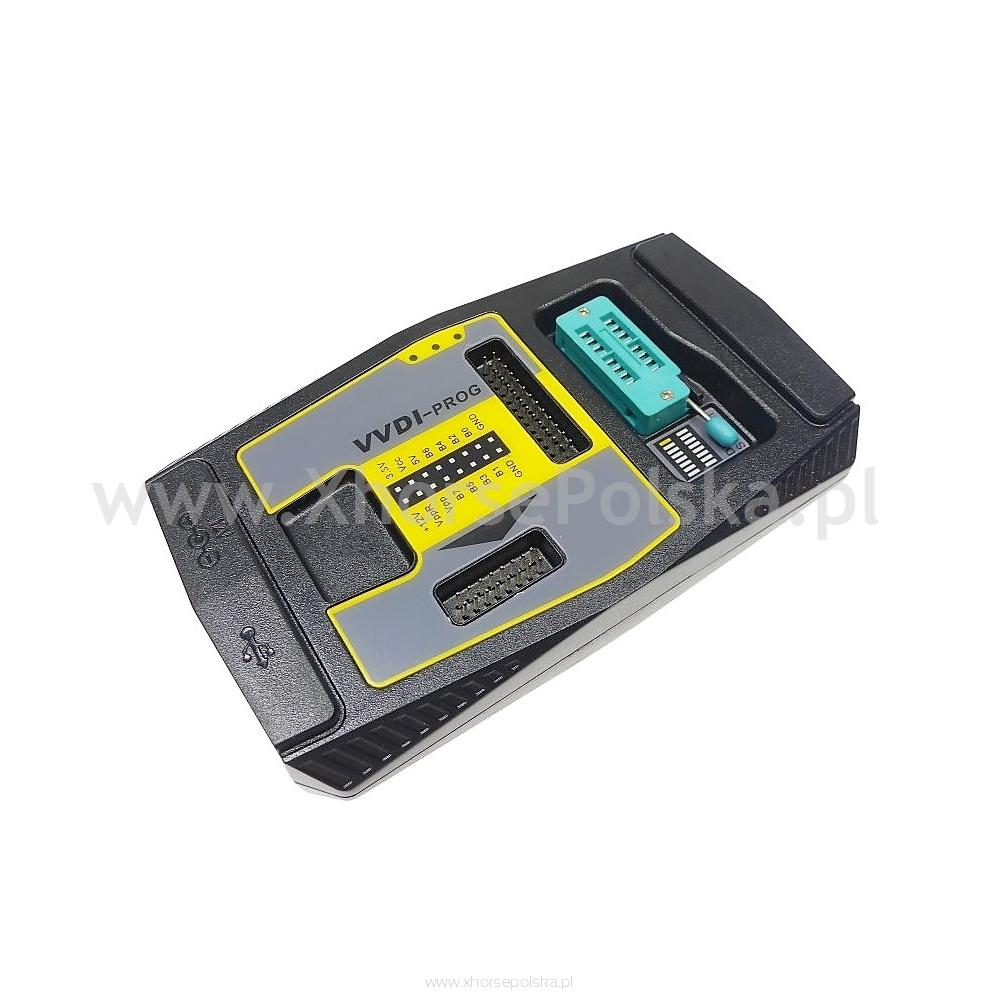 Support for reading, writing and verifying saved data.

MC9S08 series secured and unprotected

MC68HC (9) 12 series secured and unsecured

MC9S12 series secured and unprotected

V850 series

H8X series

R8C series

R5F series

PCF79XX

EEPROM SPI, I2C, μWIRE

PIC 12F, 16F, 18F

Infineon TRICORE

Infineon

XC2xxxx
Infineon XC164CS
ST10F series
ST7 series
STM8 series
ATMEL-Atmega 8, 48, 16, 32, 64, 128, 256
MPC560 series
SPC560 series
Fujitsu MB91F
Reading BOSCH drivers on the driver connector (so-called bench) without booting, without disassembling !!! (additional BOSCH adapter required)

Compare files

PIN code calculator from file and incode / outcode (Mazda, Ford)

Renewal of used BMW E and F series keys (315 Mhz, 433Mhz, 868Mhz) with and without keyless

Support for reading ISN BMW engines N13, N20, N55, N63, S63

Support for reading VAG group controllers EDC17CP14, MED17.1, MED17.5, MED17.5.20

An extensive database of connection diagrams divided into appropriate sections

Very stable operation with 5M48H, 1N35H, 2M53J, 3M25J etc. masks (CAS 4, CAS 4 , BCM Porsche)

No subscription fees !!!

Updates completely free !!!

The programmer does not have any licenses !!!
A few videos showing the possibilities of the VVDI PROG Programmer::
The kit includes everything that is shown in the photos. Packed in a protective case.
We also offer:
Programmer VVDI 2
VVDI BMW TOOL programmer