AUTOOL SDT203 Smoke Machine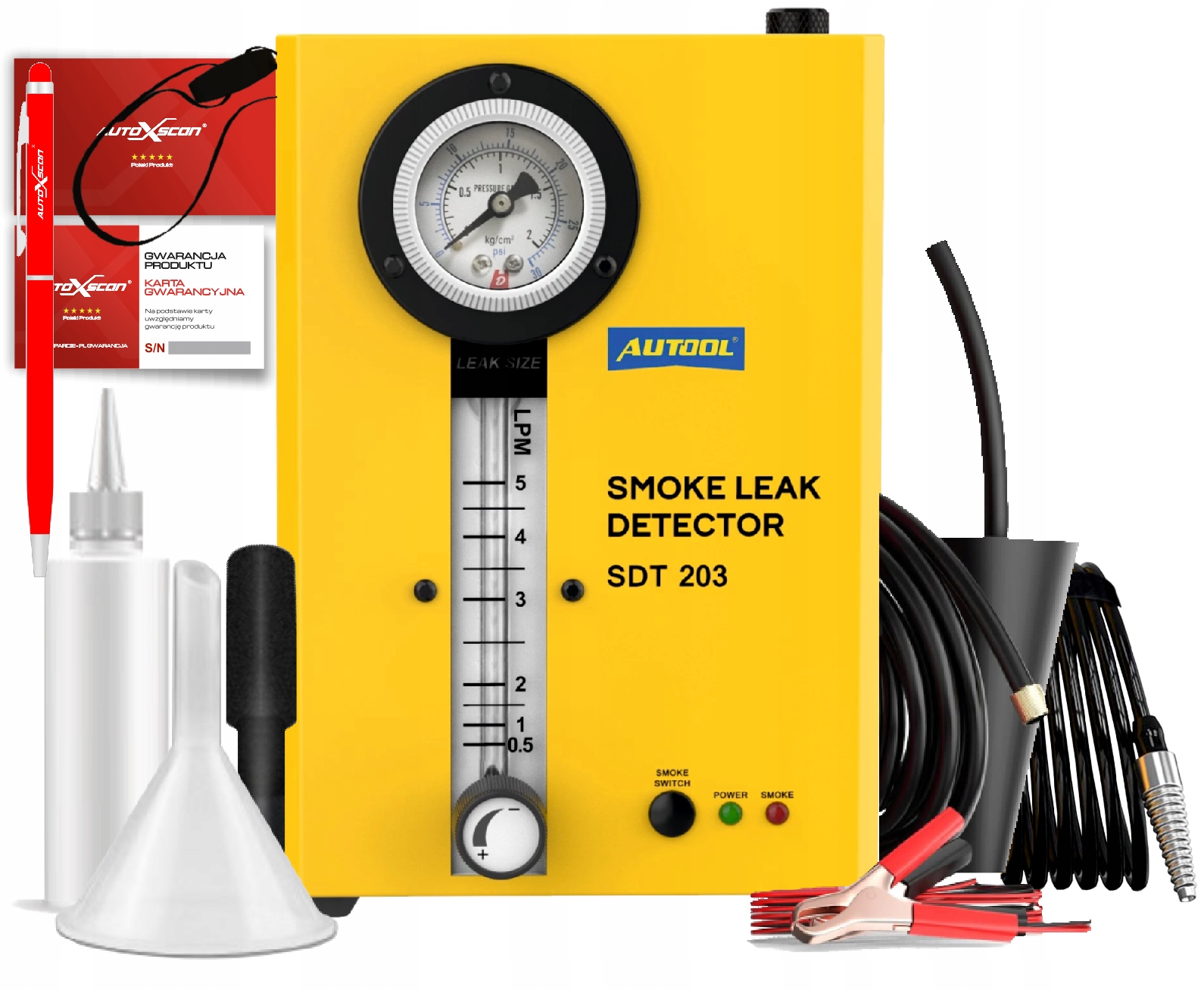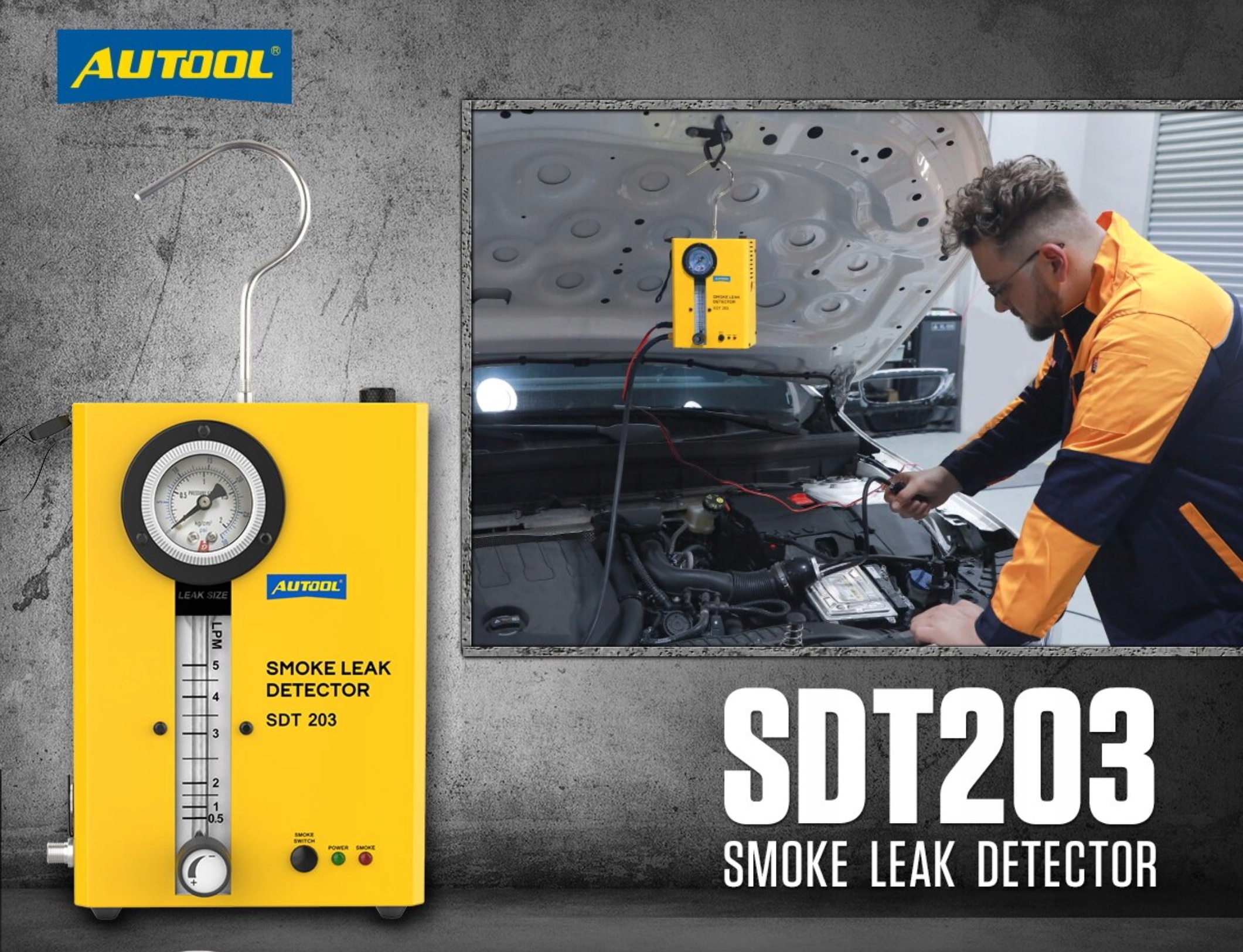 Model AUTOOL SDT203 Smoke Generator (leak detector)
New on the Polish market
Equipment from the Authorized Polish Distribution Autool!
Professional automatic leak tester for pipes, hoses, joints, installations using a smoke generator. This will help us locate leaks in piping systems quickly and accurately within minutes. Possibility to use the device for intake system tests, turbocharger test, exhaust system test, cooling system test, car seal test, fuel tank system test, various pipe fittings test.
The device is powered by a 12V battery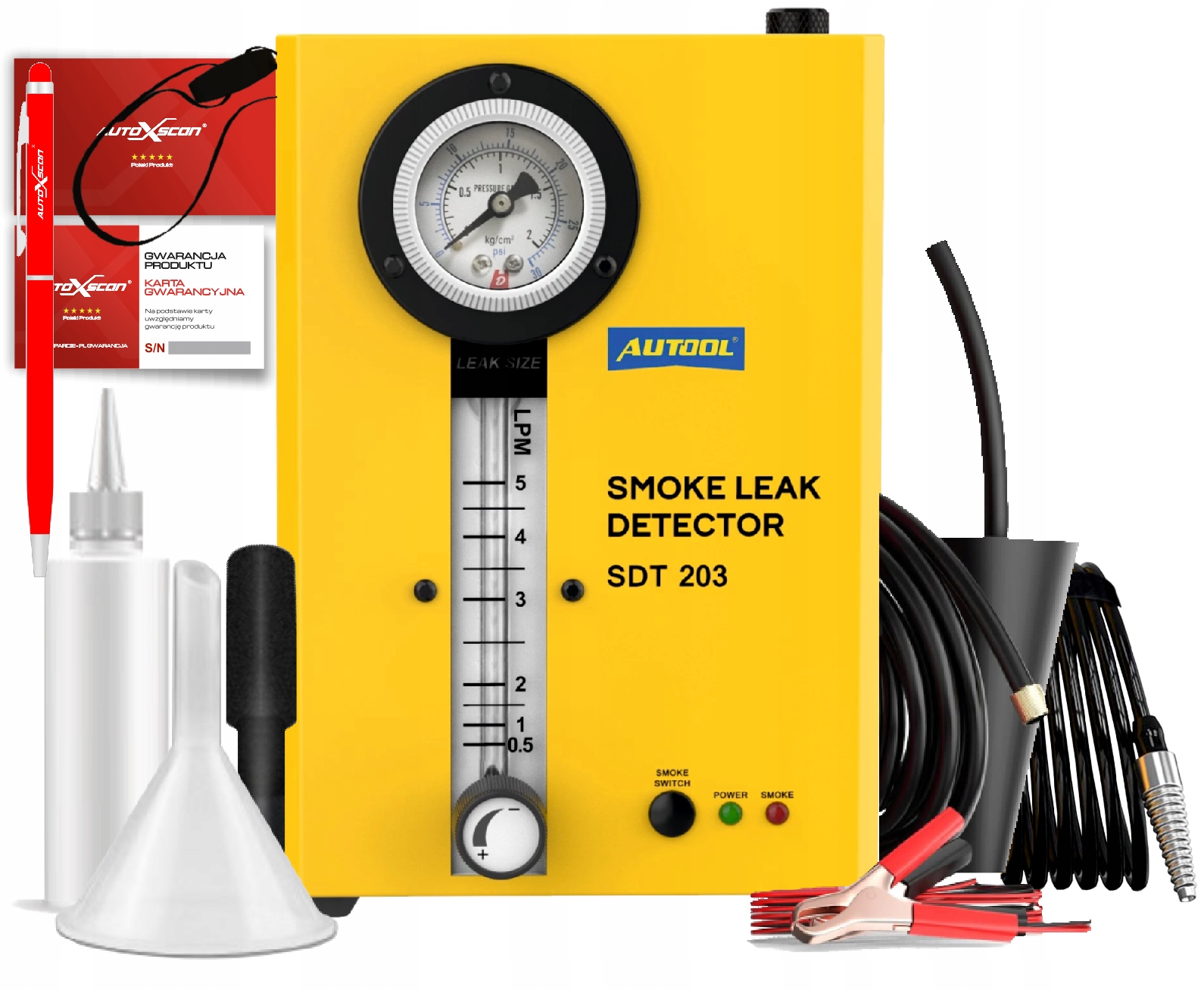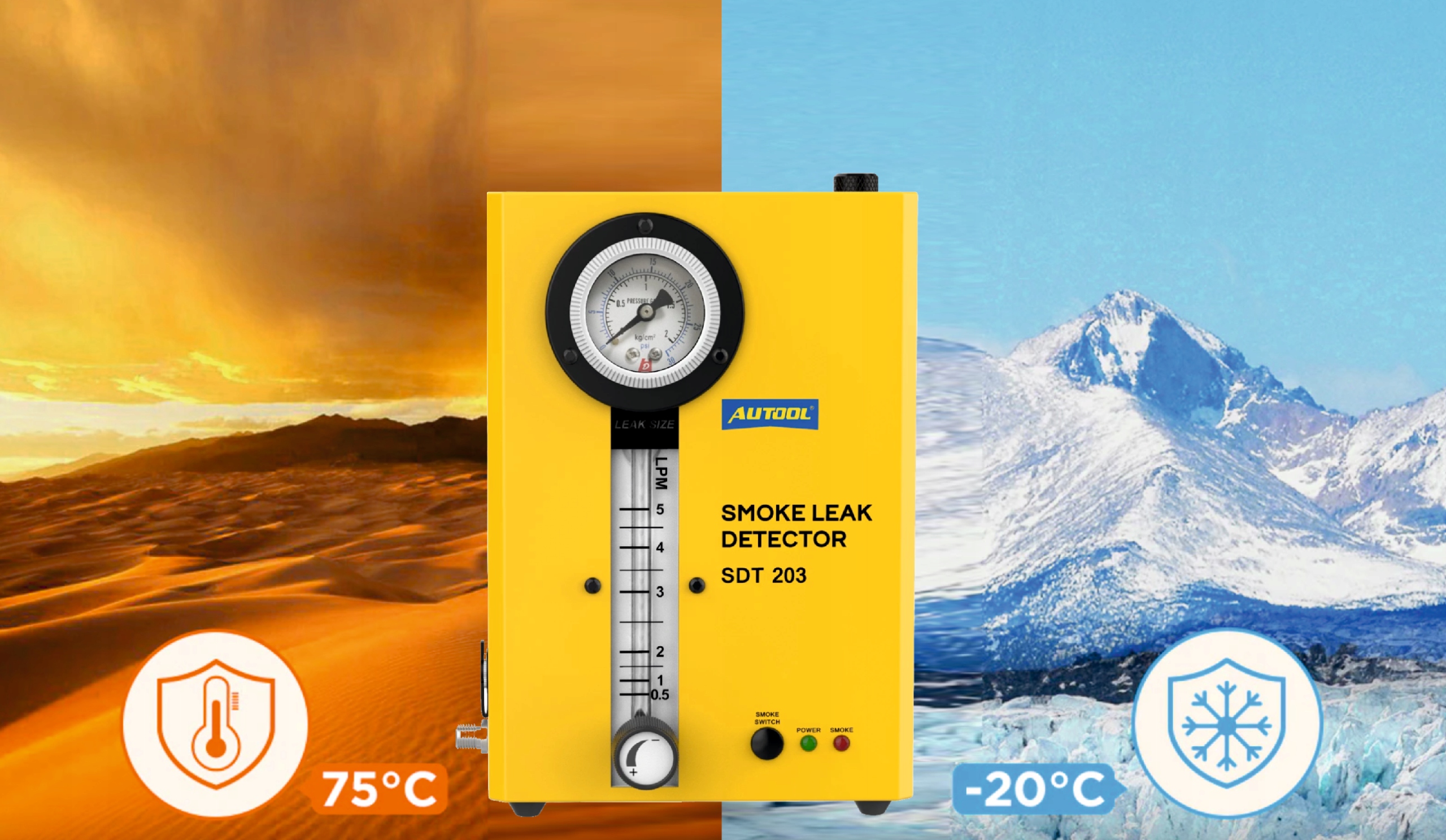 Mode of action:
1. Pour 20 ml into the leak detector, for example: baby oil
2. Open the bonnet and hang the detector in the bonnet
3. You disconnect the tube to be connected to the detector.
4. You connect the detector to the DC12V battery.
5. You turn on the power switch.
6. After 30 seconds, the tube will fill with smoke.
7. You check leak points.
The detector is protected if it exceeds the operating limit, e.g.
Above 75 degrees, it will automatically shut off the power. In such a
case, please stop work and return after cooling down
devices.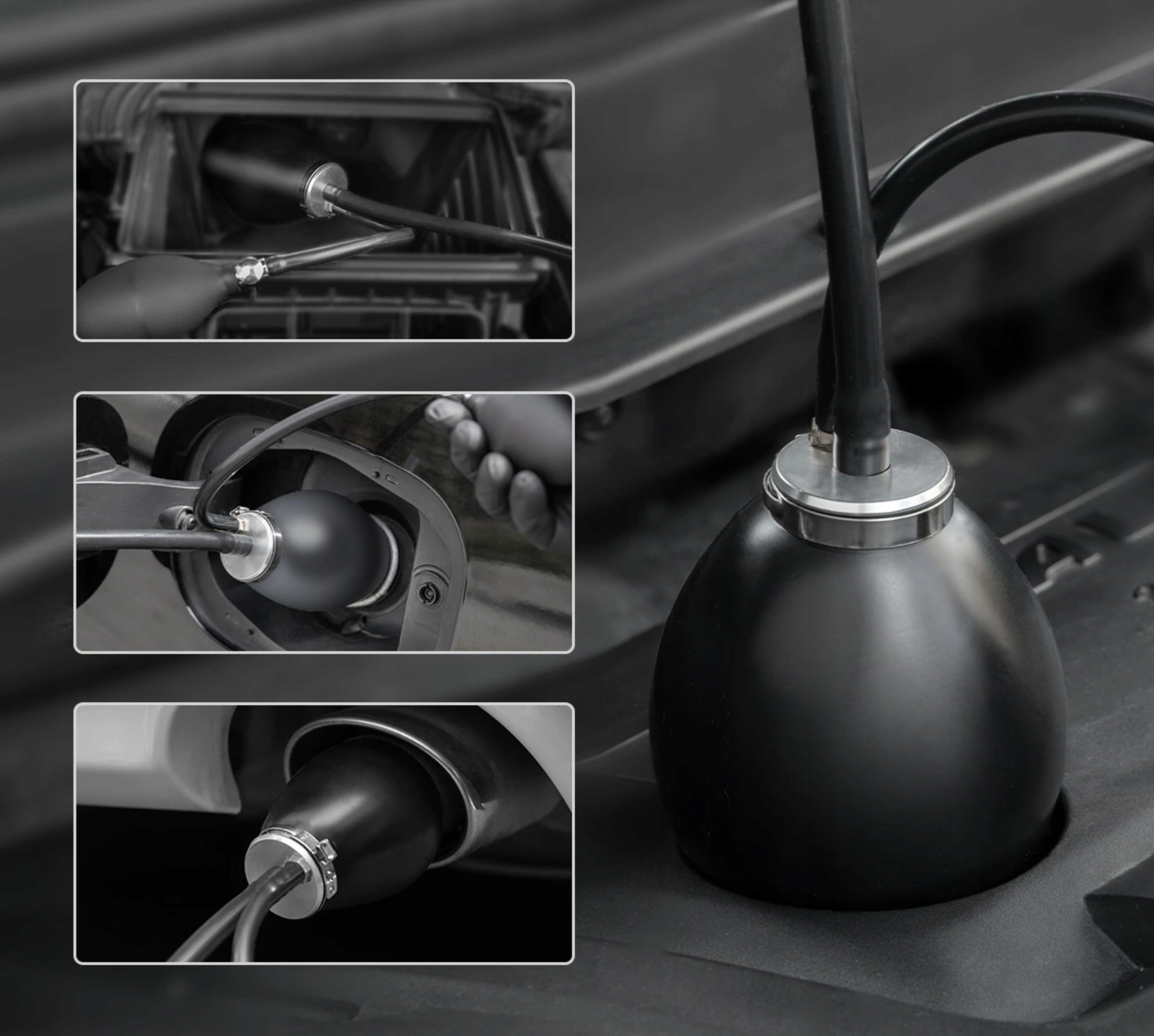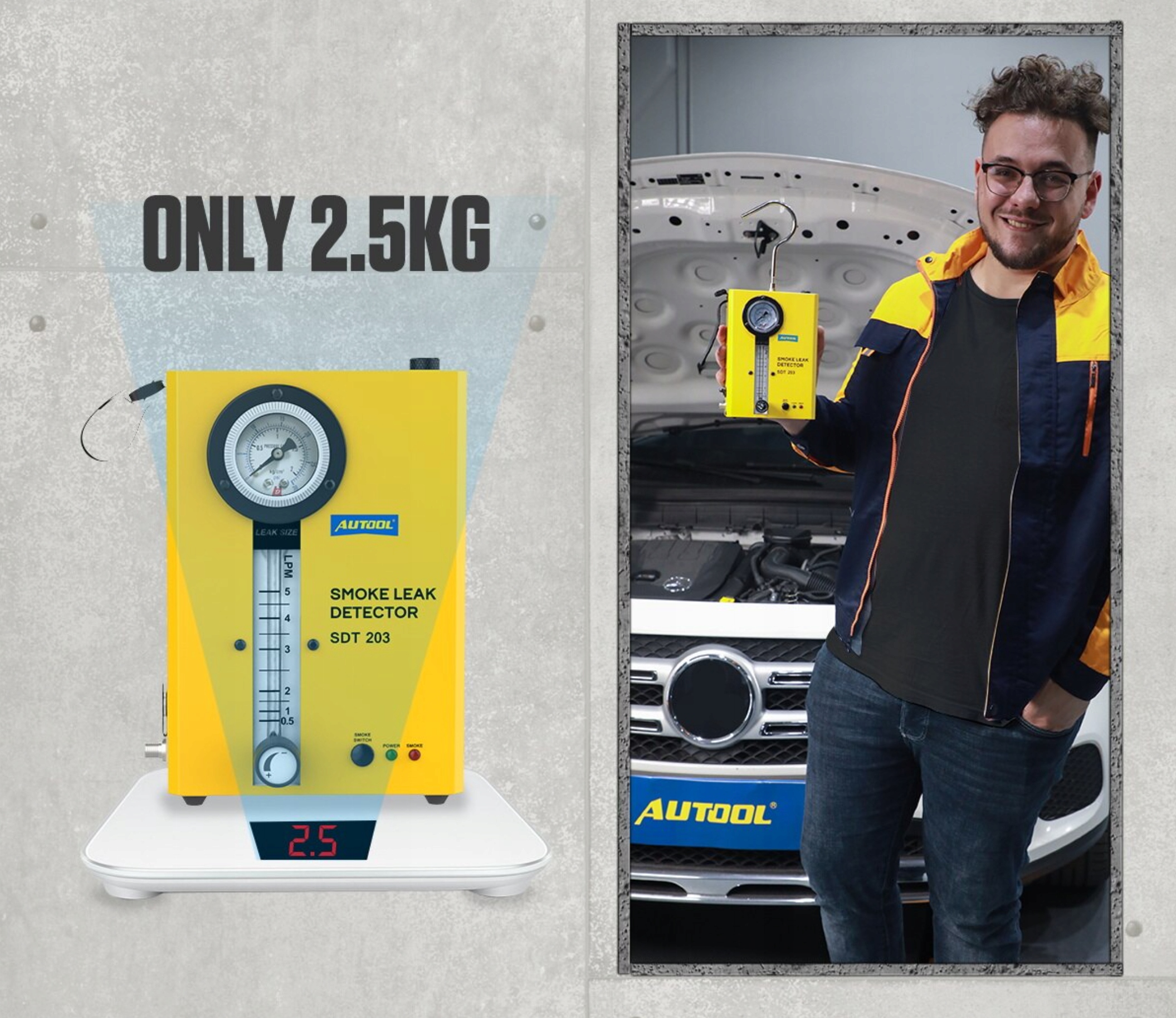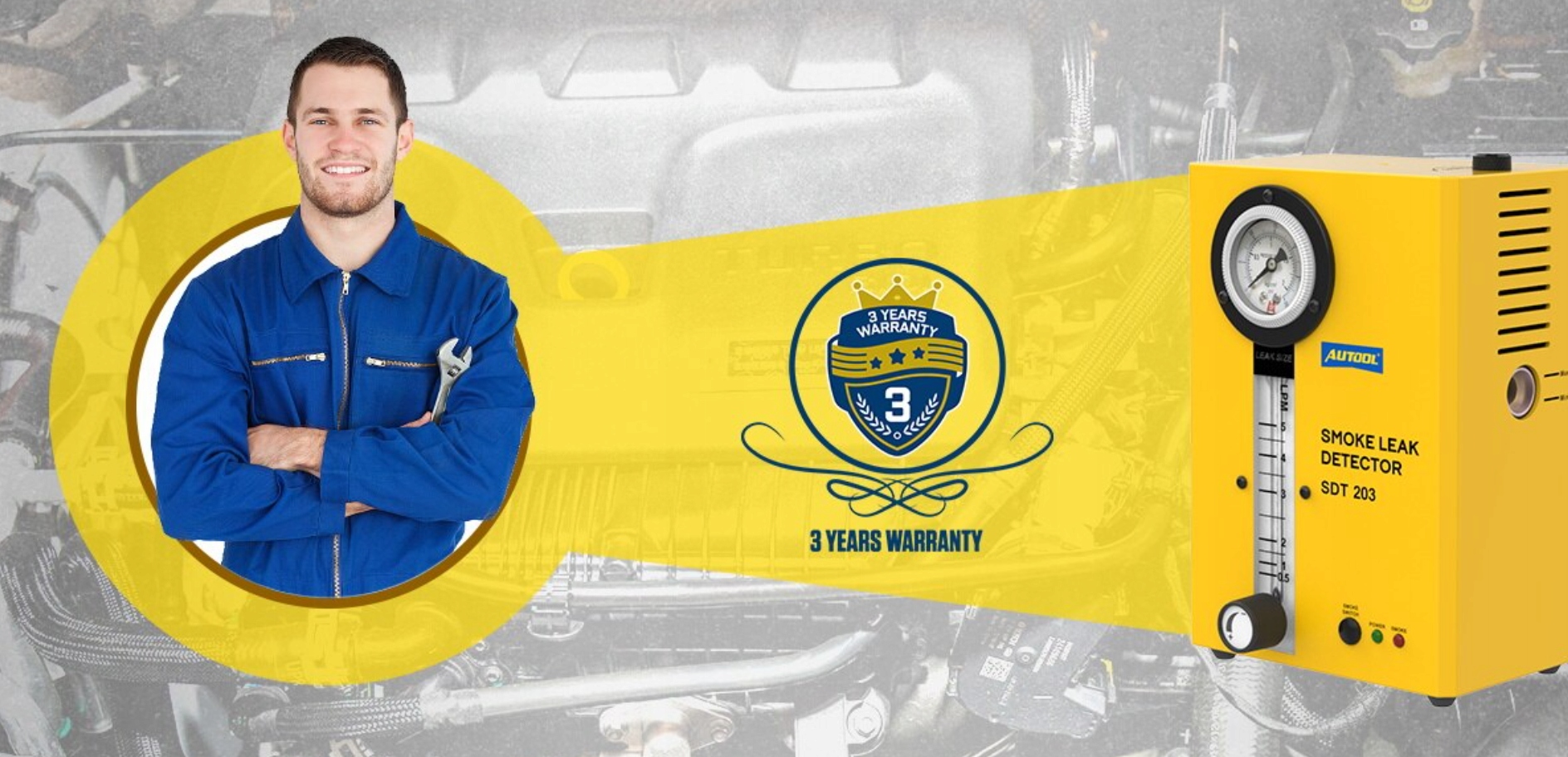 The kit includes:
Autool SDT203 tester with pressure gauge and indicators
Power cable
Long smoke hose
Hook with clamping nut
Tips
Standard cone adapter
Universal adapter – air pump
Funnel
Special EVAP connector
Oil bottle
Paper instruction in English
Original packaging
Warranty Card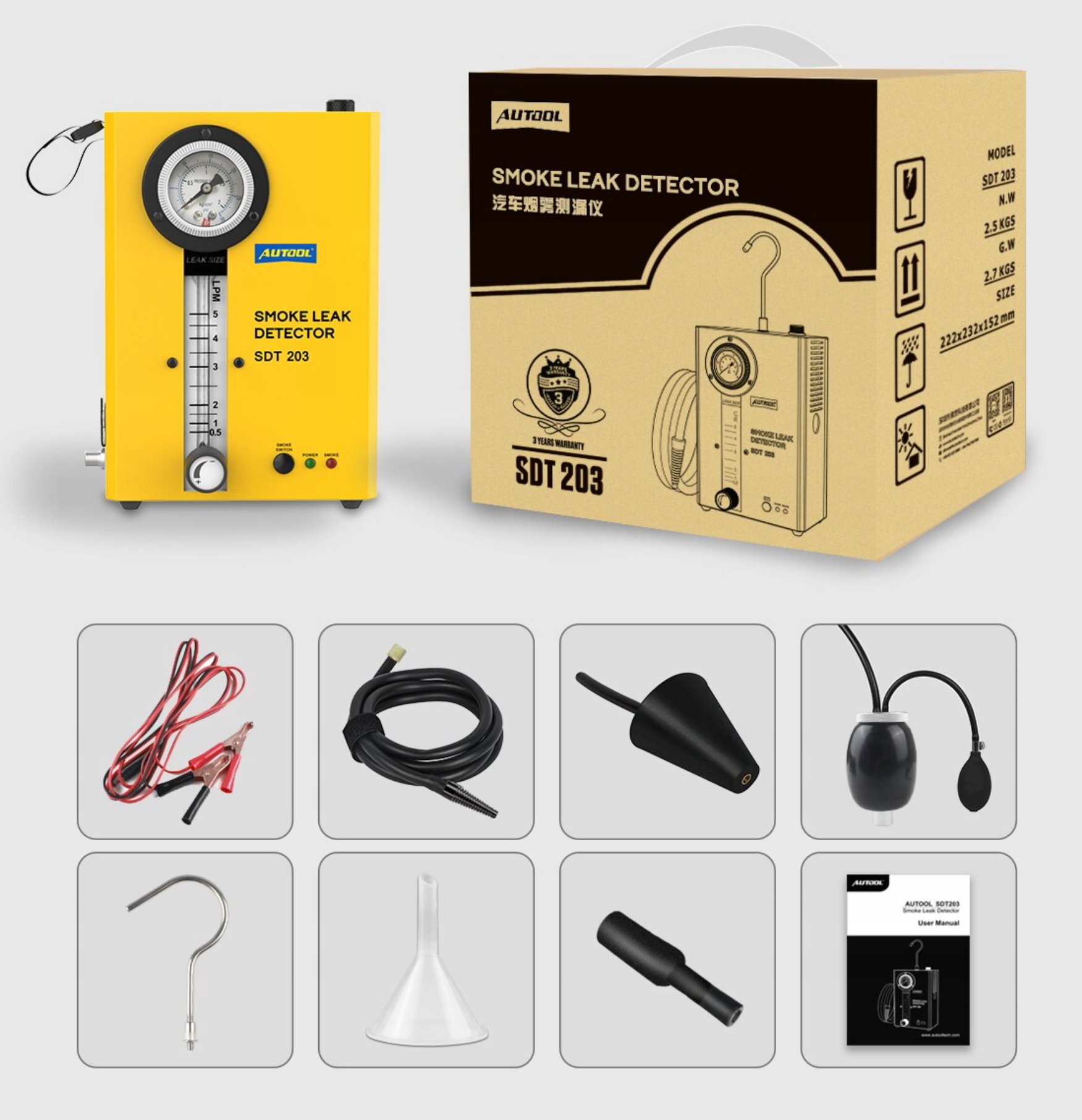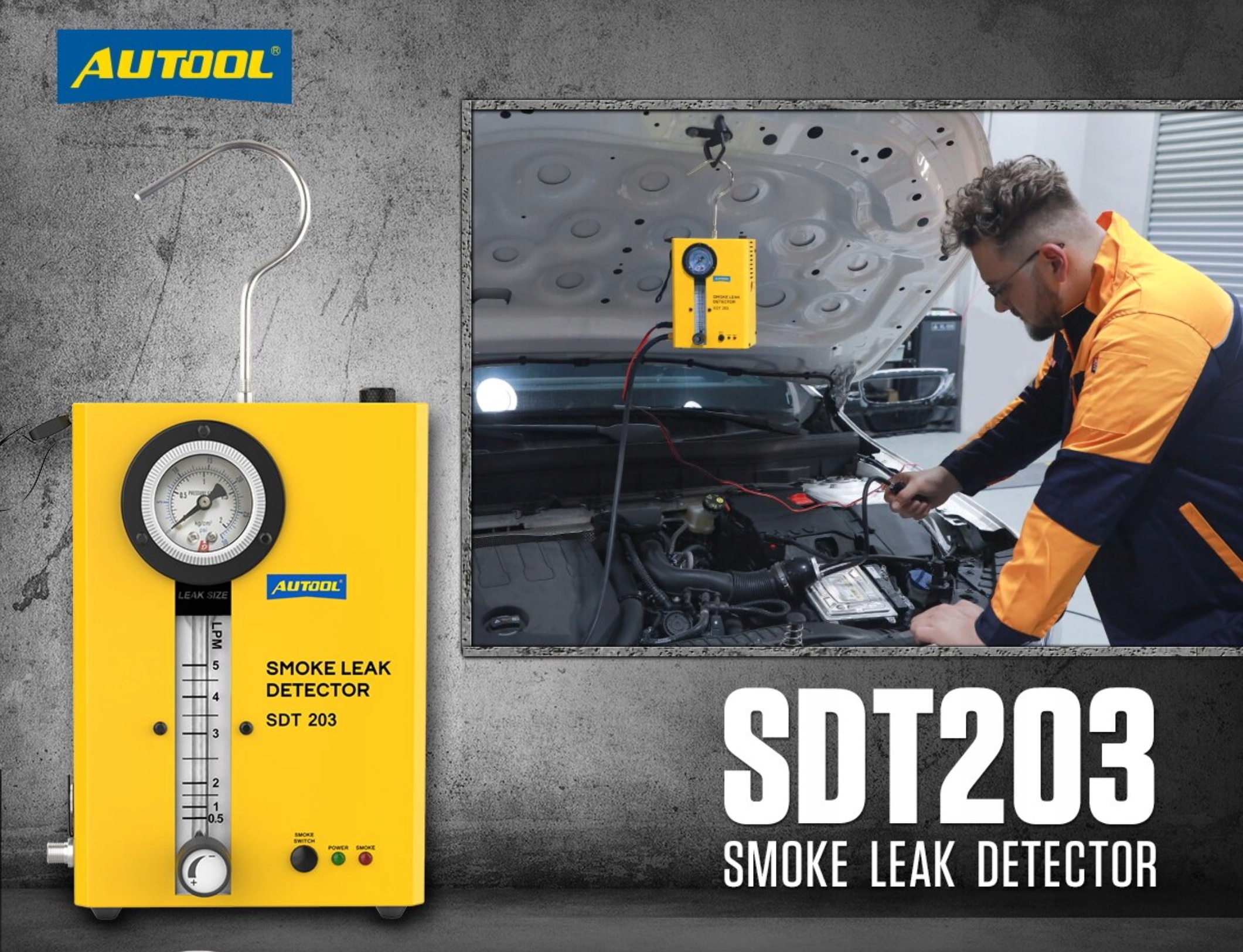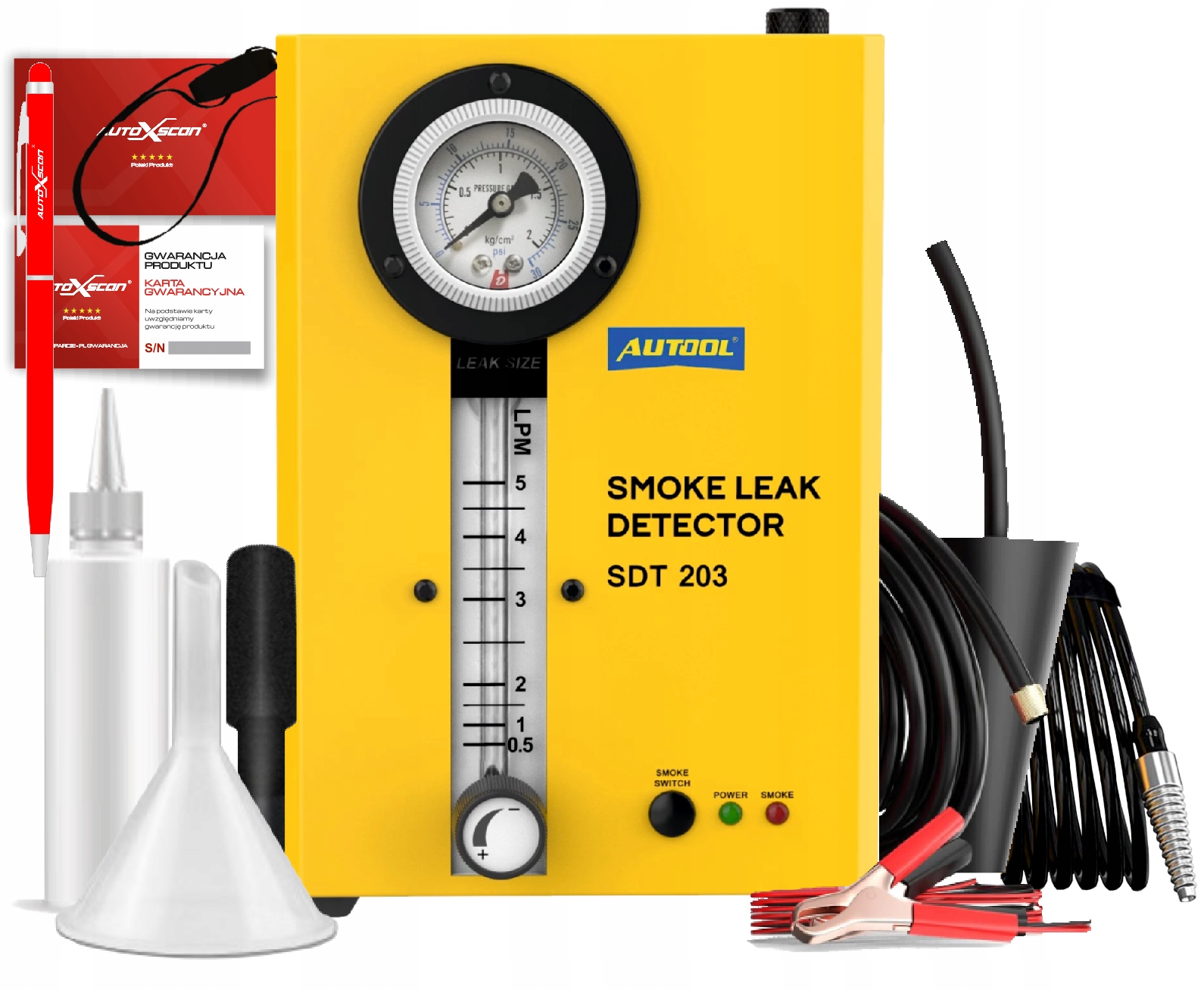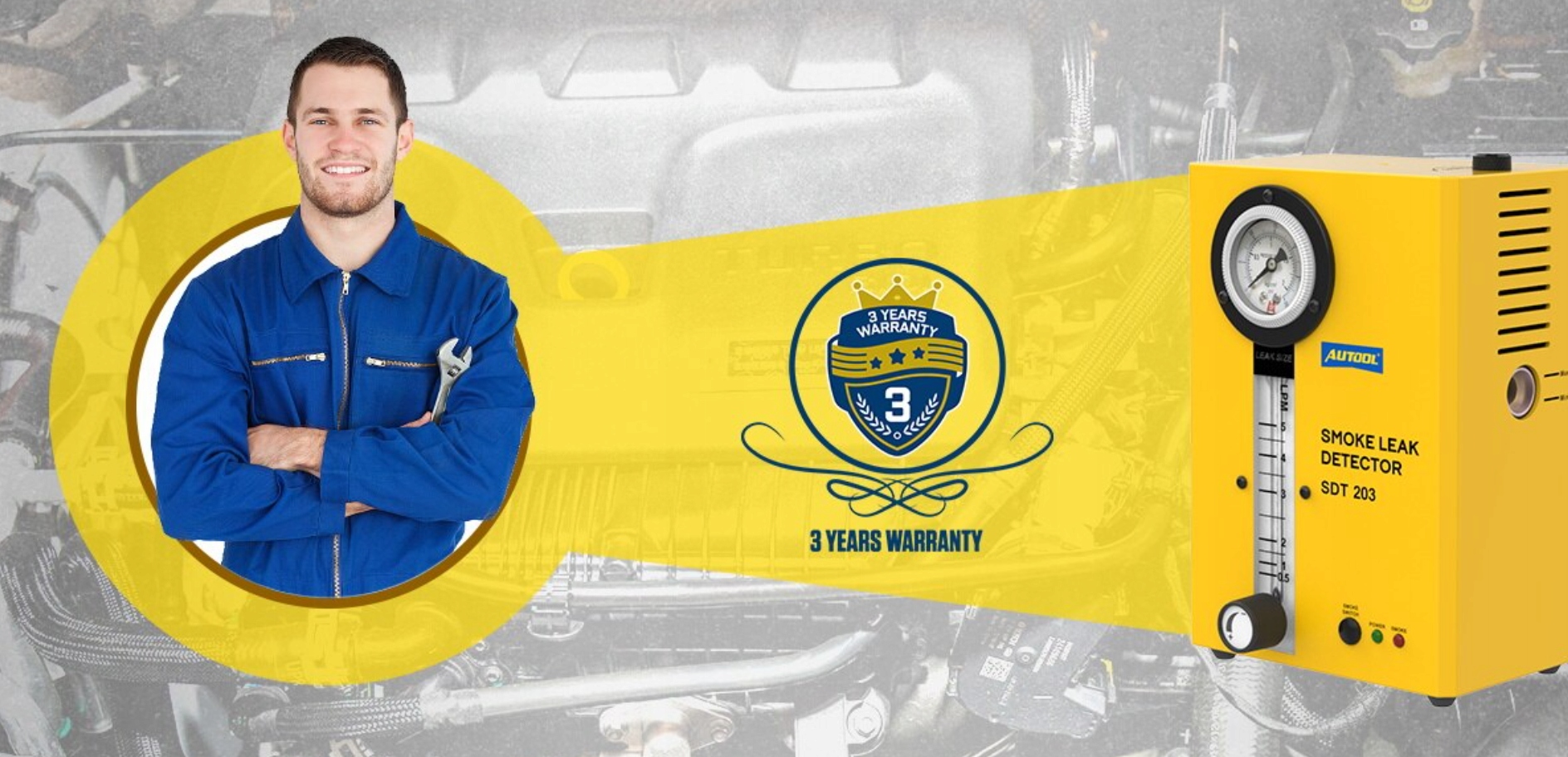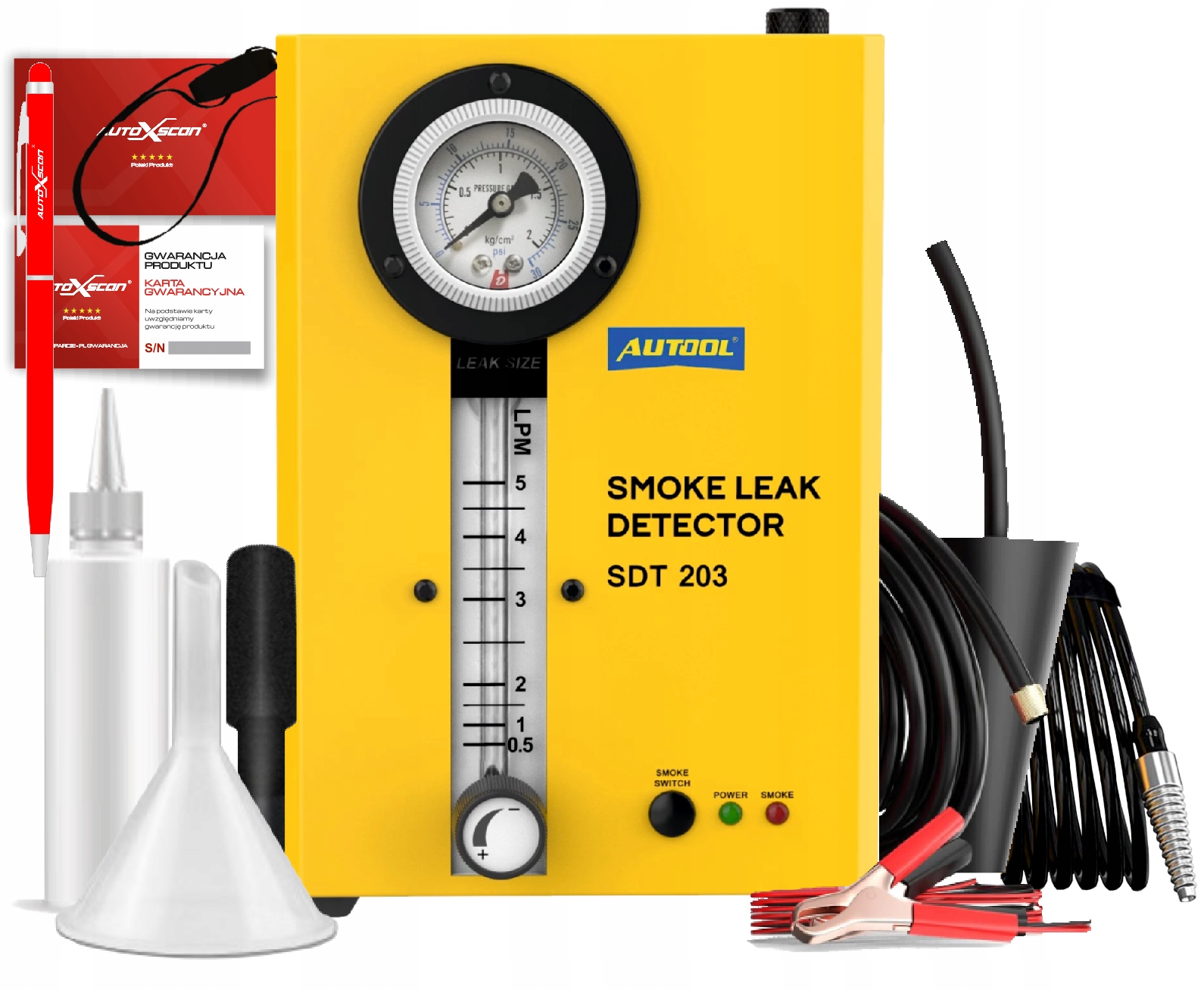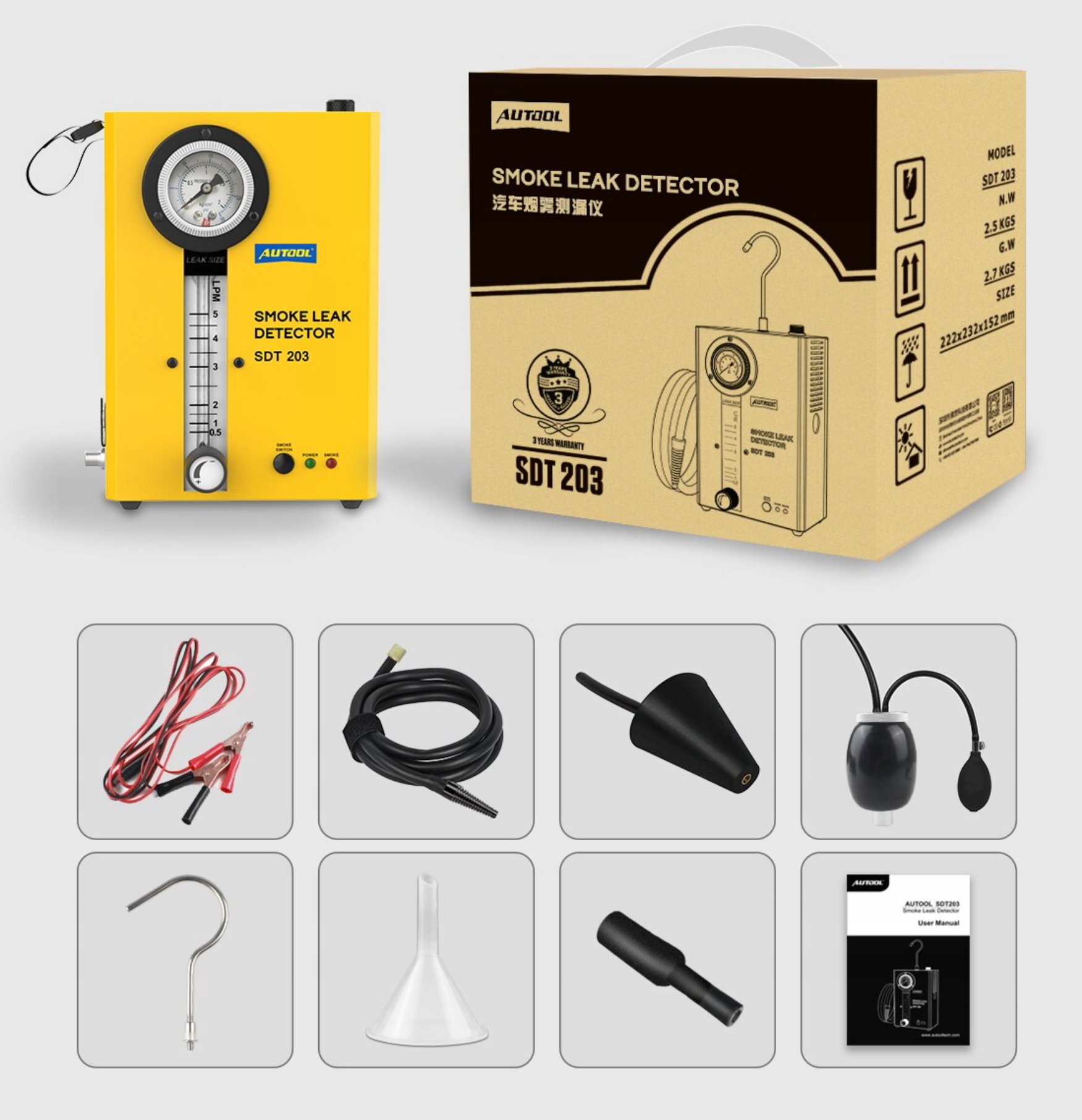 Also in our offer: